Gold Listings' Content
All content automatically fetched by our spider
yourhomengarden.org articles
The Benefits of an Anti-Kink Hose Pipe

A Look at How to Keep Your Property Secure

What Type of Drywall Should Be Used in a Bathroom?

What Kind of Landscaping Can Be Done in the Fall?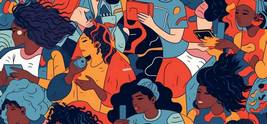 Could Your New Office Be a Garden Room?

Number of listings removed from our directory since 1st November 2019 =
1133
The Top 5 Benefits of Smart Home Automation
submitted on
3 February 2022
by
evvr.io



On the surface, smart home automation may come across as complicated, when in reality the whole point of smart home automation is to make life easier and more convenient.

Contrary to popular belief, the integration of smart technology into the average home does not have to be difficult or expensive. Simplified solutions like the Evvr Zigbee 3.0 In-Wall Smart Relay Switch are making it easier and more affordable than ever to step up to high-end smart technology.

Evvr's Zigbee 3.0 IRS can be swapped for any conventional light switch around the home in minutes, opening the door to complete home lighting automation.

Smart home technology can be controlled via an accompanying smartphone app, or even by voice command using a voice assistant - like Amazon's Alexa. The more devices you connect to the network, the easier it becomes to control and interact with your electronics.

Aside from this basic convenience, what are the other advantages of smart home automation you may ask? Convenient it may be, are there any other genuine benefits to integrating smart lighting technology at home?

1. Remote Access
One of the biggest benefits of smart home automation is how it allows for remote access from any location. While at home, you can use your smartphone to control your lights, adjust your thermostat and so many more applications. While away from home, you can access your smart home security system remotely and keep an eye on what's happening in your absence.

You can also switch off any lights you accidentally left on, adjust your heating to prevent your pipes from freezing and create a lighting schedule that makes it look like someone's home to deter unwanted guests; all at the touch of a button via a user-friendly smartphone app.

2. A Safer Home
The security benefits of smart home automation can be particularly appealing; smart home technology encompasses everything from wireless doorbell cameras to interior and exterior surveillance devices and motion detectors. All of which can be accessed and controlled from any location, using the smartphone you carry in your pocket.

At the touch of a button, you can tap into a real-time feed from any of the cameras positioned around your property. You can also set up the system to send real-time alerts to your smartphone, if unexpected noise or movement triggers a sensor at any time.

3. Improved Energy Efficiency
The vast majority of smart home automation devices are specifically designed to minimise energy consumption. In addition, smart home automation makes it easier to keep tabs on how much energy you are using; you can ensure appliances and electronics are deactivated when not in use to avoid wasting energy.

Custom themes can be programmed into smart home automation systems to ensure that the most energy-efficient settings are used throughout the day. Even if it is something as simple as switching off a light remotely that you accidentally left on, every little helps.

4. Preferred Themes and Presets
Custom themes can also be programmed into a smart home automation system based purely on personal preferences; the perfect lighting to set the mood for a romantic dinner, or a broader theme that adjusts the blinds, the lights and the home entertainment system for a movie.

You can also create a preset that can be used to switch everything off and effectively shut your home down at the touch of a button. Or perhaps, achieve the exact opposite effect the next morning - much easier than operating everything independently.

5. Peace of Mind (and Property Values)
The peace of mind that comes with knowing your home is safe and energy efficient is priceless. The safety and security benefits of smart home automation can bring a real wellbeing boost to any household. Something that counts double when away from home knowing your home is completely safe on a 24/7 basis.

It is worth considering the potential property value increase that can accompany the integration of smart devices; One that almost always augments the costs of the devices and their installation by a significant margin, adding up to a cost-effective investment in your home's long-term appeal.