Gold Listings' Content
All content automatically fetched by our spider
yourhomengarden.org articles
A Look at How to Keep Your Property Secure

What Type of Drywall Should Be Used in a Bathroom?

What Kind of Landscaping Can Be Done in the Fall?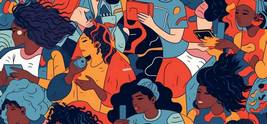 Could Your New Office Be a Garden Room?

4 Tips For Maintaining Your Garden In Winter
Number of listings removed from our directory since 1st November 2019 =
1130
How to Bring Wood In Your Home's Interior Decor


Ask any interior designer and they will tell you the same:

Wood looks good in any home.

Just as long as you find the right way to integrate it, wood is one of the most fantastic materials for improving interior decor. It is also exceptionally versatile and fantastically durable, with the potential to last a lifetime.

Wood can be integrated to create a point of focus for an interior space, a practical feature or a combination of the two. You can bring in just a couple of subtle wooden features, or go all-out with an extensive makeover based around a number of complementary wood tones.

Before getting started, it is important to consider the extent to which you intend to bring wood into your interior spaces. The more wood you integrate into your decor, the more your home will begin taking on a rustic 'farmhouse' look and feel. 

It is also worth remembering how different types of woods bring an entirely different look and feel into an interior space. For example, darker wooden floors paired with darker furniture and fixtures create a luxurious, sophisticated and romantic ambience. By contrast, the use of lighter woods like pin can give a room that quintessential 'Scandinavian lodge' look. 

How Can You Use Wood?
Wood can be integrated in the form of permanent fixtures, or by bringing different types of furniture into your rooms.

As above, opting for wood flooring can be a great way of completely transforming the dynamic of an entire room. After which, you can introduce as few or as many complementary features and fixtures as you like to achieve the desired effect.

A subtler effect can be achieved by focusing on things like shelving, windowsills, skirting boards and general decorative accents. Wooden furniture has the potential to look perfect in almost any room of the home, just as long as the tone is suitable for its surroundings.

One of the highest-impact options for bringing wood into the home is to consider wooden shutters for your windows. Plantation shutters in particular pair practicality with sophisticated presentation and true timelessness. Paired with a few select pieces of wooden furniture, real wood plantation shutters could be just the thing to bring your interiors to life.

Future Tweaks and Adjustments
One of the biggest benefits of using wood around the home is the way in which it paves the way for future modifications and design tweaks. If you decide at some point in the future you are not 100% happy with the colour or finish, you can treat or paint the wood for an entirely new look.

Given the potential for wooden fixtures and furniture to last a lifetime, this is something you will undoubtedly consider along the way. One of many benefits of complementing your home's interior with wood - perhaps the single most practical material of its kind for interior design improvements.