www.londonroofingspecialist.co.uk

https://www.londonroofingspecialist.co.uk/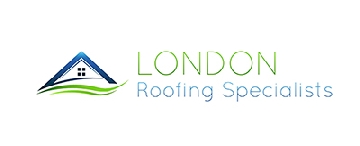 London Roofing Specialist provides expert roofing services to commercial and domestic clients across Greater London.

Our roofers are highly skilled and qualified to deal with any commercial or domestic roofing project you need us to undertake.

Having been established in the industry for many years (1998), all work we complete is of the highest standard and our staff take great pride in their work. This is reflected by the many high profile customers that have entrusted us to deliver our services year after year.

Whether you need an entire new roof, fascias installation or flat roofing, don't hesitate to give London Roofing Specialist a call today to arrange a free, no obligation quotation or site visit. We work throughout London and surrounding areas, so if you are looking for a local team of reliable roofers, get in touch today.
A deeper dive into londonroofingspecialist.co.uk
Common questions asked about www.londonroofingspecialist.co.uk
1. What types of roofing services do you offer?
We offer a wide range of roofing services, including flat roofing, liquid systems, felt roofing, slate and tiling, lead work, and fascias and soffits. Our expertise covers various roofing materials and techniques, ensuring that we can cater to different needs and preferences. Whether you require single ply roofing, such as Sarnafil or Wolfin, or prefer IKO Polymeric or Garland UK for felt roofing, we have the knowledge and experience to deliver high-quality results.

2. Can you provide more information about your flat roofing options?
Certainly! Our flat roofing options include Sarnafil Single Ply, Wolfin Single Ply, and IKO Polymeric. Sarnafil Single Ply is a durable and long-lasting solution, offering excellent resistance to weathering and UV radiation. Wolfin Single Ply is known for its flexibility and ease of installation. IKO Polymeric is a popular choice for its exceptional durability and resistance to fire and chemicals. Each option has its own unique features, and our team can help you choose the most suitable one for your specific requirements.

3. What are the advantages of liquid systems for roofing?
Liquid systems, such as Prokol MonoSeal and Sika Liquid Plastic, offer several advantages for roofing projects. These systems provide seamless and fully bonded membranes, ensuring excellent waterproofing and protection against leaks. They can be applied to various surfaces, including concrete, metal, and asphalt, making them versatile options. Liquid systems also have high elasticity, allowing them to accommodate building movements without cracking. Additionally, they offer UV resistance and can be easily repaired or recoated when needed.

4. What are the benefits of using slate and tiling for roofing?
Slate and tiling are popular choices for roofing due to their durability, aesthetic appeal, and longevity. Slate roofs have a natural beauty and elegance, enhancing the overall appearance of a property. They are highly resistant to fire, rot, and pests, making them a low-maintenance option. Tiling, on the other hand, offers a wide range of design options, allowing for customization and creativity. Both slate and tiling provide excellent weather resistance and can withstand harsh conditions, ensuring long-lasting protection for your roof.

5. Why is lead work important for roofing?
Lead work plays a crucial role in roofing as it provides a watertight and durable seal between different roof elements. It helps prevent water ingress and protects vulnerable areas, such as chimney stacks, valleys, and dormers. Lead is a malleable material, allowing it to be shaped and fitted precisely to ensure a secure and long-lasting connection. Properly installed lead work can significantly extend the lifespan of a roof and minimize the risk of leaks or structural damage. Our team has expertise in lead work and can ensure the highest quality craftsmanship for your roofing project.
Some reasons to choose londonroofingspecialist.co.uk
Wide Range of Roofing Services
The company offers a wide range of roofing services, including flat roofing, liquid systems, felt roofing, slate and tiling, lead work, fascias and soffits, roof ventilation, and scaffolding. This means that customers can rely on the company for all their roofing needs, whether it's a small repair or a complete roof replacement.
Specialization in Single Ply Roofing
The company specializes in single ply roofing, offering high-quality options such as Sarnafil Single Ply, Wolfin Single Ply, and IKO Polymeric. This expertise ensures that customers receive durable and long-lasting roofing solutions that are specifically designed for their needs.
Expertise in Liquid Systems
The company is experienced in liquid systems, including Prokol MonoSeal and Sika Liquid Plastic. These liquid systems provide a seamless and waterproof roofing solution, offering excellent protection against leaks and weather damage.
Quality Felt Roofing Options
The company offers top-quality felt roofing options, including Garland UK and Sikabit Pro Bituminous. These felt roofing materials are known for their durability and reliability, ensuring that customers' roofs are well-protected and can withstand harsh weather conditions.
Professional Slate and Tiling Services
The company provides professional slate and tiling services, ensuring that customers' roofs have a beautiful and long-lasting finish. With their expertise in slate and tiling, customers can trust that their roofs will not only be functional but also aesthetically pleasing.

Telephone
02072054557

UK (Sunningdale) based business - established in 1998 - providing roofing services. Website includes details of services provided, work examples, testimonials, associations, full contact details including company registration number.

homeandgardenlistings.co.uk review

Signals of trust found on website
Testimonials found
Full company contact address and
phone number found
Associations found
Company registration number found
Examples of work listed
Company established in 1998
Website secured by SSL certificate
Information on how we determine signs of trust

Company address

Pavilion
96 Kensington High Street
Kensington
London
W8 4SG
United Kingdom

Latest blog entry
Las Vegas Casino Online Free Spins
published on 26 October 2021

Accreditations / Certifications
Please note we have found the following accreditation(s)/certifications on the website at the time of spidering the website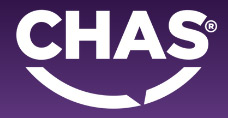 Key pages found

Site last visited by us on...

9 December 2023

Average page load time

0.2 seconds

web.archive.org captures
Snapshots of londonroofingspecialist.co.uk may include domain name holding pages
2022
2021
2019
2018
2017
2016
2016
2014
2014
2013

Also listed in...