Sloane & Sons Luxury Mattresses Since 1989
http://www.bedmattress.co.uk/

Sales: 01283 576813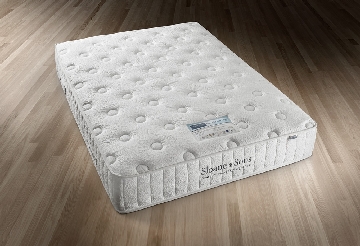 Our range of luxury pocket sprung mattresses have been created with your comfort in mind, and every tiny detail of the Chelsea, Knightsbridge and Mayfair ranges has been carefully selected and implemented to give you an overall improved sleep experience. Sloane &amp Sons pocket sprung bed mattresses come in a range of sizes from single all the way up to super king, so you are able invest in a good nights sleep with a new mattress then perhaps use your out - going mattress to replace the one in the guest room. Recycling at its best!!

The design of Sloane &amp Sons pocket sprung mattresses incorporates individual springs that are encased in their own individual fabric pockets. This ensures that you and your partner are benefiting from the correct support that you require while you sleep, as individual people. As each spring works independently, it means that your body receives the support it requires in each individual area of your body and in doing so, does not apply unnecessary pressure where it is not required. This negates the mattress being overly firm or rigid. In addition, these autonomous springs reduce 'roll together" during the hours of sleep which ensures that you have a vastly improved and undisturbed nights sleep that is balanced and unbroken.

Our pocket sprung mattresses benefit from a natural fibre known as Tencel. This fibre is derived from the essence of the Eucalyptus tree and it is woven into the fabric. Tencel derives its name from the cellulosic fibre with the greatest tensile strength, this means that Tencel fabrics are as cool as linen, soft as silk and as durable as polyester. Tencel is applied to the outer core of Sloane &amp Sons pocket sprung mattresses to make them fully breathable whilst retaining warm, and overall this ensures that you will enjoy an improved night's sleep with the dry warmth created.

We are delighted to offer a complimentary delivery service on all our mattresses nationwide, so there are no concerns for you regarding hidden charges and costly shipping. The complete range of Sloane &amp Sons pocket sprung and memory foam mattress are vacuum packed then boxed, this means that transportation is safer and more hygienic. When you receive your boxed and sealed mattress, all that is left to do is place it in the room of requirement, remove the packaging, allow the mattress to return to its true format and you are ready for a refreshing night's sleep.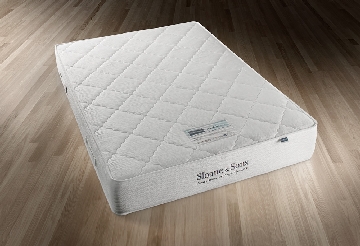 We want to make your experience of purchasing and using a Sloane &amp Sons mattress as informative and as comfortable as possible and with that in mind, we realise that not everyone understands what a memory foam mattress is, or understands the benefits that it offers, so we have taken the time to detail some information for you on this page.

For your ease, when your mattress is delivered, it will be vacuum packed and boxed. Our advice would be to take it directly to your bedroom prior to opening the box as it is much easier for you to transport in this format.

Now for some background and technical information. Memory foam mattresses, also known as memory mattresses, are topped with a layer of temperature-sensitive viscoelastic material known as memory foam. The depth of this foam differs from mattress to mattress as you will see from our Wimbledon, Twickenham and Richmond ranges. The rule of thumb is, the deeper the memory foam, the more luxurious the mattress.

Also known as a conforming mattress, Sloane &amp Sons memory foam mattresses strongly mould and contour to the sleepers body. Higher-density memory foam is often the most conforming because it is the most temperature sensitive, and this is the type of memory foam used by Sloane &amp Sons. "Temperature sensitive" means that the mattress is firmer in lower temperatures and softer in higher temperatures or when in contact with the sleepers body heat. The sleeper will sink into or "melt" into a higher density mattress because the foam under the sleepers body becomes softer but the surrounding foam stays firmer. This can result in good support and a highly conforming or contouring-to-the-body feeling.

The property of firmness (hard to soft) of memory foam is used in determining comfort. Firmness is measured by a foam"s Indentation Force Deflection (IFD) rating with the rating for Sloane &amp Sons memory foam mattresses being firm.

Memory foam was initially very expensive in its early years of manufacturing, and following years of technological advance, memory foam mattresses have become much more affordable and indeed offer a more comfortable night"s sleep, especially for those of us who suffer from back pain. You will find that this type of mattress is good at relieving pressure on painful joints as historically memory foam was used in medical situations. For example, it was commonly utilised in cases where the patient was required to lie immobile for long periods of time. The pressure over some of their body regions decreased or stopped the blood flow to the region causing pressure problems.

You are now able to benefit from these Sloane &amp Sons memory foam mattress properties in your own home so that you can look forward to a restful night, every night.



UK (Burton Upon Trent, Staffs) based business - established in 1989 - providing bed mattresses for sale. Website includes e-commerce facilities, delivery and returns information (returns information within terms and conditions), blog, FAQs, full contact details including company registration and VAT numbers.

homeandgardenlistings.co.uk reviewer
Signs of Trust Found on Website:-
Full company contact address and
phone number found
Delivery information found
Returns policy found
Terms and conditions found
Company registration number found
Company VAT number found
Company established in 1989





Review of

www.bedmattress.co.uk
By

homeandgardenlistings.co.uk
Signs of Trust rating: out of 5.
Information on how we determine signs of trust
Website Last Visited By Us on:-