Roof Repair Ayrshire

https://www.roofrepairayrshire.co.uk/

Roof Repair Ayrshire is a roofing company that specialises in all types of roofing services in Ayr & Ayrshire. Get in touch today for a free quote.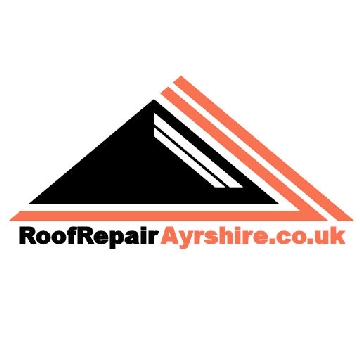 Roof Repair Ayrshire
7 Alloway place
Ayr
ka72aa
Scotland
A deeper dive into roofrepairayrshire.co.uk
Common questions asked about www.roofrepairayrshire.co.uk
1. Why is it important to invest in roof repair for my home?
Investing in roof repair is crucial for the long-term stability and value of your home. A well-maintained roof protects your property from weather elements, prevents water damage, and ensures the structural integrity of your house. Neglecting roof repairs can lead to costly damages and decrease the overall value of your home. By addressing any issues promptly, you can avoid more extensive and expensive repairs in the future.

2. How can I find the right expert for roof repair in Ayrshire?
Finding the right expert for roof repair in Ayrshire requires careful consideration. Start by researching reputable roofing companies in the area. Look for professionals with experience, proper licensing, and insurance. Read customer reviews and ask for references to ensure their reliability and quality of work. Additionally, request a detailed quote and compare prices and services offered by different companies. Choosing a trusted and experienced roofer will ensure a successful and satisfactory repair job.

3. What are the common signs that my roof needs repair?
Several signs indicate that your roof may require repair. These include missing or damaged shingles, leaks or water stains on the ceiling, sagging or uneven roof surfaces, excessive granule loss from shingles, and visible signs of wear and tear. If you notice any of these signs, it is essential to contact a professional roofer for a thorough inspection and necessary repairs. Timely intervention can prevent further damage and extend the lifespan of your roof.

4. How long does a roof repair project typically take?
The duration of a roof repair project depends on various factors, including the extent of the damage, the size of the roof, and the weather conditions. Minor repairs, such as fixing a few missing shingles, can be completed within a day or two. However, more extensive repairs, such as replacing a large section of the roof or addressing structural issues, may take several days or even weeks. It is best to consult with your chosen roofing professional to get an accurate estimate of the project timeline.

5. Can I get a free quote for roof repair in Ayrshire?
Yes, at www.roofrepairayrshire.co.uk, we offer a free, no-obligation quote for roof repair services in Ayrshire. Simply call us at 01292851095 to schedule an appointment. Our experienced team will assess your roof's condition, discuss the necessary repairs, and provide you with a detailed quote outlining the costs involved. This allows you to make an informed decision and budget accordingly for your roof repair project.
Some reasons to choose roofrepairayrshire.co.uk
Benefit 1: Free, No Obligation Quote
One of the selling points of this company is that they offer a free, no obligation quote. This means that potential customers can get an estimate of the cost of their roof repair without any commitment or pressure to hire the company.
Benefit 2: Wide Range of Services
This company offers a wide range of services related to roof repair. They can handle various types of roofs including slate roofs, flat roofs, and tiled roofs. They also provide services for fascia repair, soffit repair, roofline repair, roughcasting, guttering, and landscaping. This means that customers can rely on this company for all their roofing needs, saving them the hassle of hiring multiple contractors.
Benefit 3: Expertise in EPDM Rubber Roofing
This company specializes in EPDM rubber roofing. EPDM rubber roofing is a popular choice for its durability and resistance to weather elements. By hiring this company, customers can benefit from their expertise in installing and repairing EPDM rubber roofs, ensuring a high-quality and long-lasting solution for their homes.
Benefit 4: Solving All Roofing Problems
This company claims to be able to solve all roofing problems. Whether it's a minor repair or a major renovation, customers can rely on this company to address their roofing issues. This gives customers peace of mind knowing that their roof will be taken care of, regardless of the problem.
Benefit 5: Reliable and Affordable Service
By hiring the right expert for the job, customers can expect a reliable and affordable service. This company promises to provide the service that customers need, on schedule and at a price that suits them. This ensures that customers can get their roof repaired without breaking the bank.

Telephone
01292671560

UK (Ayr) based business providing roofing services. Website includes details of services provided, work examples, full contact details.

homeandgardenlistings.co.uk review

Googlebot last visited this page...

46 hrs 48 mins ago

Key pages found

Site last visited by us on...

14 November 2023

Average page load time

0.13 seconds

web.archive.org captures
Snapshots of roofrepairayrshire.co.uk may include domain name holding pages
2021
2021
2018
2017
2017