Modular Garden Walls & Fencing Suppliers
http://modularwall.co.uk/
Garden Walls &amp Fencing

With few options in the fencing market &amp the high cost of brick. Modular Wall Systems set our sights on manufacturing an affordable masonry alternative. After years of hard work, we delivered. Customers simply love our products.
DIY installations kits available. Don't have the time? Receive a quote from a Modular Wall accredited installer Call for more information FREE PHONE: 0800 9155429
Key Features:
Strong &amp Durable

Acoustic Panels

Retaining

Installation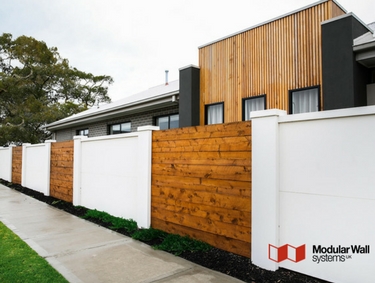 Our patented post design &amp acoustic panels are the perfect solution for sound mitigation. The products are specifically designed for the UK and are manufactured to strict international ISO 9001 quality standards. We are proud our product line has been featured in many engineering projects and government departments worldwide
With over 15 000 installations, Modular Wall Systems have the solution for every project.

Quick Links to products on our website:
UK based business providing modular wall systems. Website includes details of services provided, work examples, FAQs, videos, installation guides, contact form.

homeandgardenlistings.co.uk reviewer
Website Last Visited By Us on:-