Artificial Grass Installation Milton Keynes

http://www.artificialgrasstrader.co.uk

Artificial Grass Trader is based in london and Milton Keynes and would deliver and install in any part of the world. From Europe to the Middle East, Africa, the Caribbean Islands and the United states of America.
The phrase artificial grass london has been used to locate our service for London residents and projects because our head office is based there but we install fake lawns in all areas in UK from Bedford, Buckingham, Birmingham, Woburn Sands, Leighton Buzzard, Ampthill, Welwyn Garden City, Flitwick, Oxford, Witney, Surrey, Northampton, Banbury, Newport Pagnell, Bicester Village, Towcester, Dunstable, Letchworth, Hitchin, Watford, Hemel Hempstead, Iver Heath, Langley, Bletchley, Salford, Cranfield, Bow Brickhill, Kent, Cambridge, St. Neots and most areas.

We are suppliers of all types and colours of synthetic lawns to businesses, exhibitions or corporate events and our installation team have over 10 years experience as installers of artificial grass, you can rest assured.

Our team have had a great amount of training and are experienced landscapers.



Whether you are looking for a short to long term projects like Day Care Centres, Caravan Parks or School play grounds, we offer solutions from supply to installation, hire and a removal service.
Artificial Grass Trader aka ARTTRA Grass is Milton Keynes leading supplier of astro turf or lawns. Whether you want small residential lawns or a 10000 sq metre for corporate event flooring, ARTTRA Grass are here to serve you with top the best quality grass.

Fake turf or astroturf is a smarter alternative for sports grounds. To maintain sports surfaces with real grass in extremely hard work and especially good quality lawn for playing but there is a limit to the amount of games or sporting events that one can hold in any single year or season. Most sports facility can not afford to maintain this limitations so they turn to artificial surfaces as the preferred choice. ARTTRA Grass offers the potential for limitless use throughout the year.

ARTTRA Grass Sports is our sporting collection or range and is used for a variety of sports events including football, tennis, hockey, cricket and rugby whereas natural grass surface is likely to sustain a lot more damage. An artificial turf surface when in poor weather conditions, will live up to the task and keeps it form with letups.

Benefits of the ARTTRA Grass Brand for your gardens: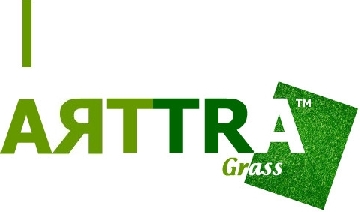 No mowing
No watering
No fertilizers or pesticides
No weeds
Savings on water bills
Adding value to you property
Reduced risk of injuries from mowing lawns (especially for the elderly)
UV resistant
Does not fade
Looks great all seasons
Helps hay-fever sufferers
Ideal for Pets and Children


Low Maintenance
As we know, real grass regularly damages in poor weather conditions with results in muddy patches and a subsequently suffers poor or unpleasureable playing conditions. Not forgetting the additional maintenance costs in putting natural grass back to it's best form. With the quality and luxury ARTTRA Grass offers, our turf will have no problems as it requires little or no maintenance.

Reduced Sporting Injuries with ARTTRA Grass Sports
There is no scientific or official confirmation that the use of artificial or natural grass has any significant difference in the level of injuries caused in sports activities, however there has been some suggestions as in a recent study by the NFL that synthetic turf may just have the advantage over real lawns with fewer serious injuries. This is because of the preparation and padding material like landscaping shock pads used under the fake grass.

Caravan and Local Parks
Caravan park owners and local councils will save a lot of money with less landscaping maintenance required because there will be no mowing, watering, pesticides, and help save energy, water and less pest control spraying in the air. All you would care about is to keeping the general public off them. All year round beautiful lawns.
Contact us or visit our website to buy quality artificial grass today!





UK (London) based business providing artificial grass for sale. Website includes e-commerce facilities, terms and privacy policies, installation guide, full company contact details.

homeandgardenlistings.co.uk reviewer
Website Last Visited By Us on:-
Social Network Presence